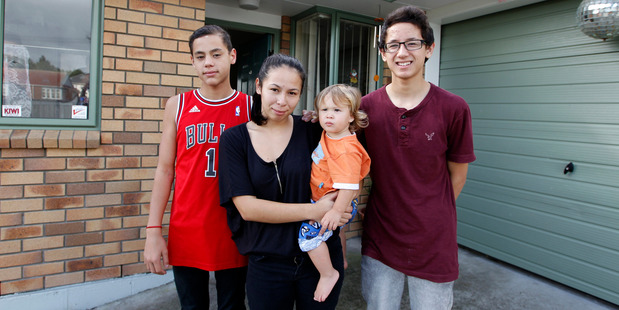 A young family told to leave their Housing NZ house just after their mother died have been flooded with support from Herald on Sunday readers.
Mother-of-four Cathie Leathart, 42, died at Auckland City Hospital from a suspected heart attack days after successful gall bladder surgery.
A week later her children were given 21 days to leave the home they were raised in. After reviewing the case and an approach from the Herald on Sunday, Housing NZ apologised to the family and allowed them to stay in the Waterview house.
Cathie's daughters Jessica, 22 and Ashley, 19, were overwhelmed. "It is just amazing, people are being so kind, we are so thankful," a tearful Jessica said.
"We just want to say thank you to everyone who has helped."