Outpouring of love and support leaves struggling fire victim touched and blessed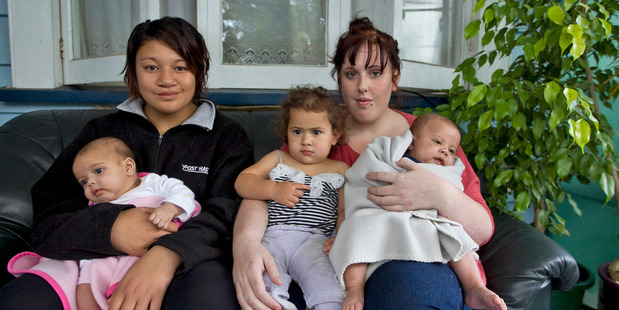 A young mum who lost everything in a house fire last weekend is overwhelmed at the offers of money, clothing, homeware and food as she rebuilds her shattered life.
Daniella Lewis, her newborn twins, a one-year-old toddler and her 12-year-old stepdaughter were lucky to escape with their lives last Saturday morning, when their second-storey flat above the Mangere shops caught fire.
The 19-year-old mum had left a pot sterilising bottles on the stove and had fallen asleep.
Lewis, unable to reach her children through the flames, had to be rescued through a nearby nightclub.
Schoolgirl hero Tiana Levi twice dashed up and down the flat's only stairwell, delivering her young half-brother and sisters to safety.
Herald on Sunday readers, businesses and churches have rallied to support the struggling South Auckland family with cash, groceries, homeware and messages of love.
Lewis has been floored by the outpouring and wanted everyone to know she was truly touched and felt blessed.
"I just want to say a big thank you for helping out and being there for me even though you don't know me," said a grateful Lewis.
"Everyone's been so awesome," she said.
Lewis said she was now on the hunt for a new home but that was proving difficult.
Initially, Housing NZ had offered unsuitable options for her family including rooms in halfway homes and caravan parks.
But next week, she would be moving into a Monte Cecilia Housing Trust emergency house in Mangere until she found a permanent home.
Lewis said she had been having nightmares since the blaze but her babies appeared to have come through the ordeal unscathed.

• To donate, click here.