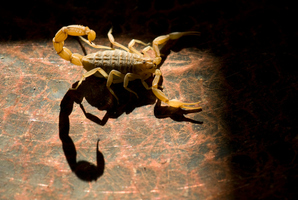 A live scorpion has been seized by bio-security officers in Queenstown during a probe into smugglers.
The Ministry of Primary Industries says its investigators were conducting an operation in Queenstown last Friday when they discovered and seized the scorpion.
The Ministry has refused to say what kind of scorpion they found, or what they have done with it.
A spokesman said this was part of an ongoing investigation into illegal smuggling, and as such they were not able to make any further comment.
He said it was still very early stages, but the Ministry may release more details in the coming weeks.