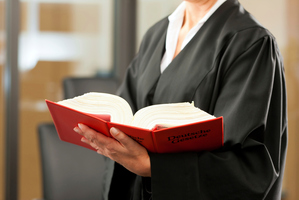 Lawyers will have to undergo 10 hours of extra training a year under a new provision set to be introduced.
The compulsory professional development - introduced by the Law Society - will come into force next year.
Law Society President Chris Moore said the proposed rules would need to be signed-off by Justice Minister Judith Collins.
"The Law Society is introducing a modern and innovative scheme which is driven by current educational thinking. It is a big step forward from the more traditional approach to continuing professional development," Mr Moore said.
He said lawyers would be responsible for identifying their own learning requirements.
"Our overriding objective is to maintain and develop a high standard of legal services for the benefit of all New Zealanders."
- APNZ