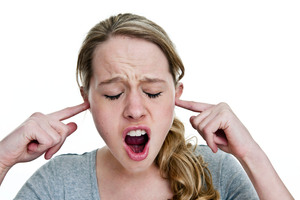 Alarms emitting a high-frequency tone which can be heard only by those under 25 are being trialled along a "crime corridor" in Whangaparaoa.
Auckland Council, through its Hibiscus and Bays Local Board, is funding the installation of Mosquito MK4s - an anti-vandal system used in Britain.
They are being used between 10pm and 3am along a corridor that takes in The Plaza at Whangaparaoa, Whangaparaoa Primary School, Edith Hopper Park, Whangaparaoa College, Stanmore Bay Skate Park, parts of the football club and Stanmore Bay Beach.
Local board chairwoman Julie Parfitt said she had to weigh up the rights of young people versus the damage being done to community facilities. "We're really aware that we want to keep those facilities open and being enjoyed by as many people as possible."
The trial was paid for out of a legacy safety budget from the old Rodney District Council.
In 2009, Christchurch considered Barry Manilow a potential weapon of mass deterrence against young people vandalising property and intimidating passersby. By then Waitakere City was playing classical music at its transport centre to deter vandals.
- staff reporter