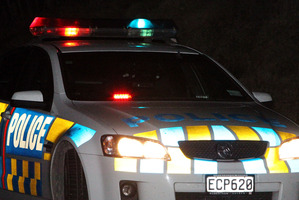 A person is in a critical condition at Rotorua Hospital after a car accident believed to involve racing yesterday evening.

The age and gender of the person was unknown, a St John spokesman said.

Emergency services were called after two cars were seen travelling at speed down Pukehangi Rd, Sunnybrooke and at least one of them crashed into a metal fence shortly after 10pm, he said.

The two cars passed another vehicle "at speed" and it appeared they were racing, said the spokesman.