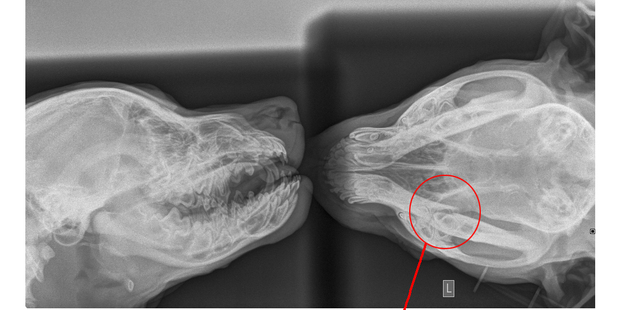 A woman who broke the jaw of a neighbour's puppy by kicking it has appeared in court over her treatment of the animal.
Manurewa's Kelly Leef appeared at Manukau District Court today where she pleaded guilty to ill-treating an animal.
Leef was ordered to pay a fine of $1000 and $527 reparations, and was disqualified from owning animals for five years.
The SPCA said she gave her neighbour's 14-week-old black labrador crossbreed puppy a "swift kick" to get it off her property in July 2012.
A vet found the puppy had suffered blunt force trauma and had signs of pain in its mouth. X-rays confirmed it had a fractured jaw.
Auckland SPCA chief executive Christine Kalin said the situation could have been avoided had all involved "done the right thing".
"If a dog strays onto your property, don't take it out on the dog - talk to your neighbour and try to sort out a solution face to face. If that doesn't work, then call Auckland Council's animal management officers as a last resort." she said.
- APNZ