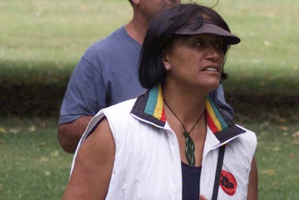 Two of Hone Harawira's nephews will go to trial over an alleged assault on a 12-year-old boy.
Tohora Harawira and Enesi Taito have just appeared in the Auckland District Court charged with intent to injure over the August 24 incident.
They will stand trial on May 20, over three days.
The boy's evidence will be via video and CCTV.
The third accused, Mau Harawira, was excused and will appear on the May 8.
His lawyer Belinda Sellars is seeking some kind of resolution.