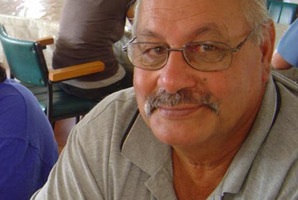 A man arrested last week as a result of a police search connected with the murder investigation into George Taiaroa's death has appeared in the Rotorua District Court.
The man, aged in his 70s, has been granted interim name suppression.
He did not enter a plea to a charge laid under Section 52 of the Arms Act that he possessed a firearm in circumstances that might endanger a life.
Police said on Thursday last week the search of the property was related to the Taiaroa murder inquiry but the arrest was not connected to the case.
The search was at a property on State Highway 5, 8km from Mamaku. The following day police revealed they had a prime suspect in the case and had found a blue Jeep Cherokee they were looking for following the murder but would not confirm where it had been found.
The arrested man appeared before a registrar in the Rotorua District Court this morning. He has been remanded on bail to reappear before a judge on May 16. His bail conditions include not to possess or control any firearms.
He has been granted interim name suppression for 28 days and was represented by Murray McKechnie.
For more articles from this region, go to Rotorua Daily Post