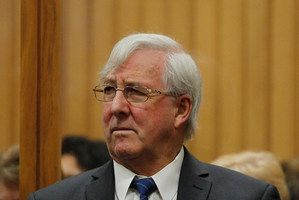 A key witness in the trial against the man accused of murder more than 30 years ago is due to give evidence today.
The trial against Menzies Reginald John Hallett, 72, for the 1979 murder of Rodney Tahu at a Turangi petrol station will today hear from his ex-wife Susan Sharpe.
At the time of Hallett's original arrest in 1979, Sharpe's testimony was inadmissible as wives couldn't give evidence against their husbands.
Sharpe is allowed to give evidence after changes to the Evidence Act in 2011.