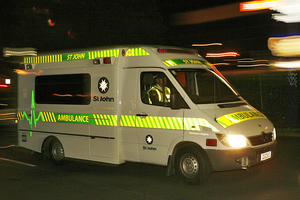 The mother of Matthew Smith has extended her "heartfelt thanks" to those who tried to revive her 10-year-old son when he was electrocuted at the family home on Monday.
In a statement this afternoon, the family of the Rotorua schoolboy say they have been humbled by the support since the youngster's death.
Matthew was believed to have been playing with a hair dryer or straightener in the garage of the family's Mount View Drive home when he was electrocuted. Attempts to revive him were unsuccessful.
Matthew's mother, Amanda Rapley, said she sent her "heartfelt thanks to all those who assisted at the time of the accident".
"The family are grateful for the efforts of all those who responded so quickly and ably in their efforts to save Matthew."
The year 6 pupil at Selwyn Primary School loved his scooter and going to cub scouts, his family said.
He was to start at Kaitao Intermediate School next year.
Matthew is survived by his two brothers and his mother and father. His death has been referred to the coroner.
"He has a large extended family, and will missed as a treasured member of the close knit and private group," the family said.
"The family would like to thank everyone who has contacted them over the past few days with their thoughts, best wishes and support.
"They are humbled that so many people have wanted to help."
Anyone wishing to send flowers or donations should contact Greys Funeral Services.
St John Ambulance operations team manager Darryl Stretch said the boy was rushed to Rotorua Hospital where doctors spent at least 30 minutes trying to save him.
He said Matthew was pronounced dead at hospital.
"It sounds like he was playing with a hair [device], like a hair straightener, and whatever happened it electrocuted him.''
Mr Stretch said when ambulance and fire service staff attended they spent about 10 minutes at the scene treating Matthew.
"He was in the garage when it happened,'' he said.
"His mother was very distraught and so were the rest of the family.''
He said they transported Matthew to hospital as a status one patient, meaning in a critical condition.
Rotorua Fire Brigade senior station officer Jim Prescott said fire officers helped perform CPR on the boy but he did not show any response at the scene.