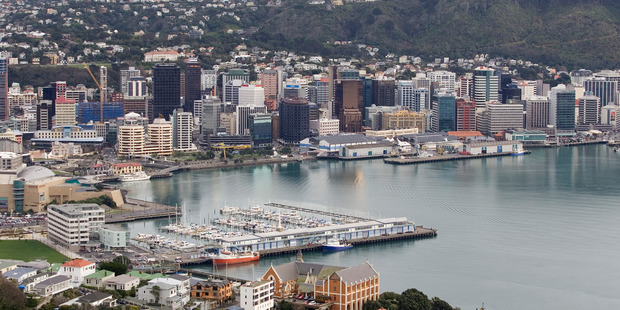 Wellington's natural disaster risk makes it ideal for a new United Nations programme which aims to help cities recover from catastrophic events, local authorities say.
The capital is one of 10 cities worldwide selected to take part in the UN-Habitat city resilience profiling programme.
The programme aims to help cities build resilience against natural disasters such as storms, earthquakes and tsunamis.
Wellington Mayor Celia Wade-Brown said the capital was an excellent choice as a partner city because of the types of natural disasters it faced.
"Participation will help raise Wellington's global profile as a leader in resilience planning and build Wellington's capacity as a centre of excellence for research in this area."
The region already has a team dedicated to building community resilience as part of the Wellington Region Emergency Management Office.
Manager Bruce Pepperell said the city and the wider region were ideal locations for the initiative.
He said the office was already doing "ground-breaking" work including a tsunami awareness campaign and a community resilience strategy.
The UN programme also aligns with several natural hazards research projects in the region, including the Joint Centre for Disaster Research, which is run by Massey University and GNS Science.
Centre director Professor David Johnston welcomed the city's inclusion in the programme.
"This programme will help connect Wellington to several other international research initiatives on disaster-risk reduction, as well as helping the city make a global contribution to this topic."
The council, central government and researcher will be represented at a meeting in Geneva next month.
- APNZ