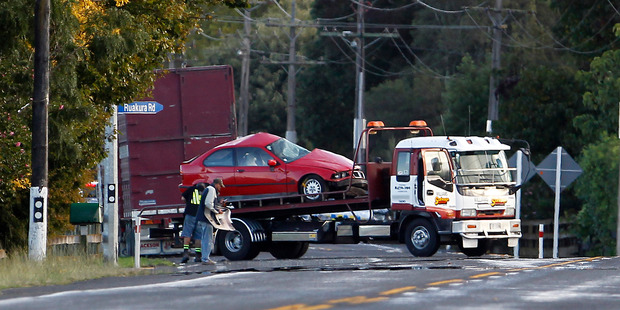 An 83-year-old woman driver died after her BMW and a stock truck collided on the outskirts of Hamilton yesterday afternoon.
Waikato Road Policing manager Inspector Marcus Lynam said she was the sole occupant and had been travelling east along Ruakura Rd near Newstead. The Hamilton resident drove through the intersection of Ruakura Rd, State Highway 26 and Lissette Rd, about 1.45pm and her car was struck on the passenger side by a stock truck carrying a load of cows.
The truck driver - travelling towards Hamilton - was not injured. The Waikato Serious Crash Unit is investigating.
"It's too early to say what the actual cause was but speed and alcohol are not suspected," Mr Lynam said.
It brings the region's road toll to eight for the year.
He said that although bad weather was also ruled out as a factor, police had noticed an increase in crashes because of the recent rain.
He asked that motorists take extra care to drive to the conditions, watching speed and travelling with their lights on.
-Staff reporter