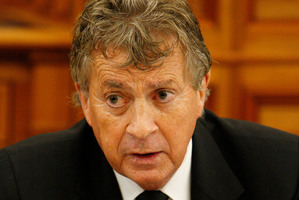 Auckland Transport is taking a "simplified" fares system for buses and trains back to the drawing board after public concern that it favoured the North Shore over other areas.
The council body has decided to restructure the zonal fares proposal on advice from a hearings panel of its directors and managers who waded through more than 700 submissions on a 10-year draft public transport plan.
A report from the panel, headed by Auckland Council transport chairman Mike Lee, said many submitters were concerned about proposed fare boundaries even if they were among 70 per cent who agreed with the concept of a simpler system.
In particular, they considered the boundaries did not provide for equitable treatment between Auckland's southern and western sectors - for which travel to and from the city centre would have required three-zone fares - and the North Shore, which would have been separated from Queen St by just two zones.
Many submissions also raised concerns about the potential cost of short trips across boundaries, some suggesting smaller zones, and others wanting to retain strictly distance-based fares.
Several objected to ferries being excluded from a zonal system, noting that water transport was much more expensive than equivalent bus or rail trips, which did not sit well with the concept of an integrated network also supported by 70 per cent of submitters.
The proposed integrated network involves an increase in frequent bus services running at least every 15 minutes, but fewer overall routes meaning a greater need for passengers to transfer between buses and trains.
In its report, which Auckland Transport has adopted, Mr Lee's panel recommended a zonal fares map be scrapped and called for a full review of potential fare systems before any decisions are made - including the possible addition of ferries to an integrated scheme.
It wanted any new system to ensure the best revenue balance between fares and patronage, and said passenger growth should not be sacrificed to a Government target of recovering 50 per cent of transport costs from users.
Fares are a highly sensitive issue while Auckland Transport is battling to stop patronage from falling on trains and buses, to get it back on target for a doubling of passenger numbers by 2021.
Ferries were the only public transport mode to enjoy patronage growth last month, although Auckland Transport argues rail custom would have grown if March had not lost two business days to Easter.
The organisation will have to wait for new legislation in about June before finalising the transport plan.