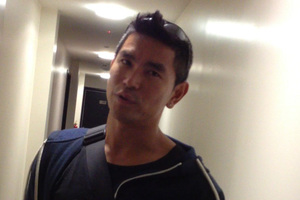 A former council call centre operator has been charged with milking more than $43,000 from more than 80 customers' credit cards.
Chanthavee Jean-Paul Samountry, 39, worked at the Auckland Regional Council from September 2006 and with the Auckland Council until April 2011.
It is alleged he kept a record of customers' credit cards and charged purchases to the accounts after he left the booking system administrator job.
Samountry has appeared in the Auckland District Court charged with three counts of theft.
He allegedly used 84 credit card numbers 192 times to buy electronic items from the 2Degrees Mobile online store to the value of $43,489.
Samountry allegedly had the items couriered to three Auckland addresses.
The offences are said to have happened between December 2010 and February this year.
Samountry - who taught fitness classes at an Auckland gym and is a dancer with a freelance choreography business called Funk'n'Latin - is now working for Jetstar as a cabin crew member.
It is alleged he used the credit card details to buy mobile phones, sold them on and then used the proceeds to buy other goods, including overseas travel.
Council spokesman Glyn Walters said Auckland ratepayers could have confidence in the council's financial systems.
"Our financial processes are regularly audited and reviewed under our risk and assurance programme, which includes an external audit by Audit NZ.
"This was an isolated incident relating to a former staff member, whose employment with the council ceased in April 2011."