Dunedin antique dealer's tangled love life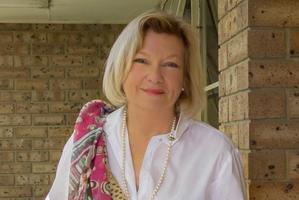 The widow of a millionaire antiques dealer has been ordered to pay his Australian girlfriend $276,000.
Anthony Francis Bohm lived with his mistress, Dee Morgan, in Dunedin between 1996 and 1999 while still married to Winifred Lorraine Bohm.
Bohm separated from Morgan when he refused to divorce his wife but the couple continued to have a "sexual, intellectual and emotional relationship" until his death from a heart attack in October 2010.
When Bohm died, aged 71, his wife of nearly 50 years was the sole beneficiary of his $3 million estate. The couple did not have children.
The New South Wales Supreme Court heard the couple had married in 1961 and worked seven days a week over many decades to build a successful Dunedin antiques dealership, Dimensions Interiors.
They separated in 1993, and Bohm met Australian divorcee Dee Morgan. Bohm continued to work with his wife at the dealership. But his refusal to divorce his wife led to an argument which ended the relationship with Morgan.
A former Bohm employee claimed Bohm said: "Dee gave me an ultimatum to divorce Win or she would return to Sydney."
After their split, Bohm and Morgan continued to go on holiday together, travel, stay in each other's homes and socialise as a couple.
Associate Justice Richard Macready granted Morgan $276,000 from Bohm's $1.2 million Sydney property. In his verdict, in February, Macready said he could make an order only on Bohm's Australian assets.
"Although the deceased at one stage told the plaintiff that the relationship was over, his conduct after that point in time led the plaintiff to believe that there was still a continuous relationship of a lesser intensity than that which existed before."
Details of Bohm's colourful love life were raised in the court case. Winifred Bohm claimed to be unaware her husband was involved with many women.
Legal costs totalling $310,000 from both parties were also ordered to be paid from Bohm's estate.