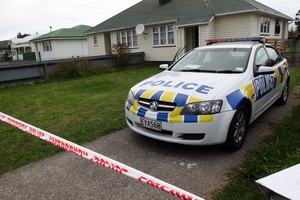 The baby boy seriously injured in an incident at a Wairoa house a week ago died overnight at Starship Children's Hospital in Auckland.
The four-month-old child suffered life threatening injuries last Saturday morning.
He was initially treated in Wairoa Hospital, then was flown to Hawke's Bay Hospital later that day and on to Starship last Sunday.
Detective Senior Sergeant Dave Greig from Wairoa police this morning said a port-mortem examination will be conducted in Auckland today.
"The results of that examination will not be known for some time,'' Mr Greig said. "We will be making no further comment on the matter until we have received those post-mortem results,'' he said.
Mr Greig said police would not release the baby's name until all next of kin had been informed and the infant's body had been released to his family.
"That is expected to be early next week.''
Police and ESR scientists examined the Lucknow Street house where the baby was injured last weekend.
"We are still not releasing any details on the baby's injuries.''
Mr Greig said police were working closely with the family.
"We are very happy with the level of co-operation we are receiving from them.
"This is obviously a very distressing time for them, and overnight it has become much more distressing.''
Mr Greig said the inquiry team had received information from the family, as well as medical information.
Police were also working with Child, Youth and Family on the matter, he said.
CYF central regional director John Langley confirmed the department was working with police on the inquiry.
"None of the children in this family are in our care.''
- APNZ