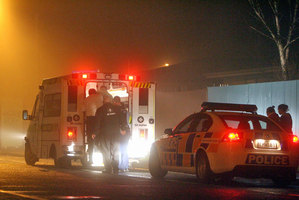 A family of five have been taken to hospital, after their flat was filled with smoke from a fire.
A nightclub in the same building at Mangere in south Auckland has also been evacuated.
There are still 60 firefighters at the scene, making sure the flames don't flare up again.
The Fire Service hasn't yet established how it started, but there are no signs it was suspicious at this stage.