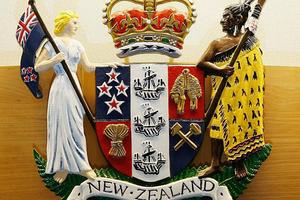 A man who poured petrol over a woman, forced her to stand in a noose and raped her repeatedly will be kept in prison indefinitely.
Mexican Makavalu, 40, was sentenced in the High Court at Rotorua today to preventive detention, with a minimum period of imprisonment of six and a half years. He has already served two and a half years in prison on related charges.
Makavalu pleaded guilty in February to representative charges of rape, unlawful sexual connection and assault with a weapon as well as one charge of indecent assault and one of threatening to kill. The offences, all against one female victim, happened in two Waikato towns between March 22, 2010 and May 25, 2010.
Justice David Collins said Makavalu, who had only been released in 2009 after serving a seven year sentence, posed a high risk of committing further serious offences so preventive detention was necessary.
"Society cannot be adequately protected by a finite sentence."
That means Makavalu will remain in prison until he is no longer considered a risk to the community.
If released he can be recalled at any point for the rest of his life.
In sentencing, Justice Collins said Makavalu repeatedly raped and sexually violated his victim, on one occasion putting a beer bottle between her legs and kicking it. He also assaulted her with scissors, a pitchfork and burning cigarettes and cut off part of her hair.
On another occasion he took her into a garage where a noose was hanging and told her to stand on a tree stump underneath it. When she refused he poured petrol over her and threatened to burn her, also threatening to make her eat fertiliser. He got her in the noose but it broke, saving her. The victim was highly traumatised as she genuinely believed she was going to die, Justice Collins said.
The judge said Makavalu had 36 previous convictions of which 22 were violence-related. He had no previous convictions for sexual offending.
Justice Collins said Makavalu's offending had escalated in seriousness over time. He said reports showed Makavalu had a personality disorder, drug and alcohol problems and had not accepted responsibility for the sexual offending.
For more articles from this region, go to Rotorua Daily Post