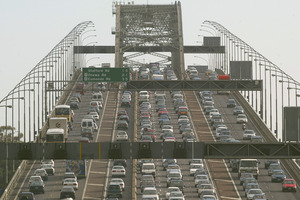 Traffic has slowed over the Auckland Harbour Bridge this morning after a large truck and trailer unit broke down.
Police said a recovery vehicle was assisting the truck after it stopped moving in a northbound lane this morning.
Motorists were warned that delays were expected for those heading north and police asked for travel plans to be delayed if possible.
- nzherald.co.nz