Little-known general regarded as this country's one true military genius of WWI.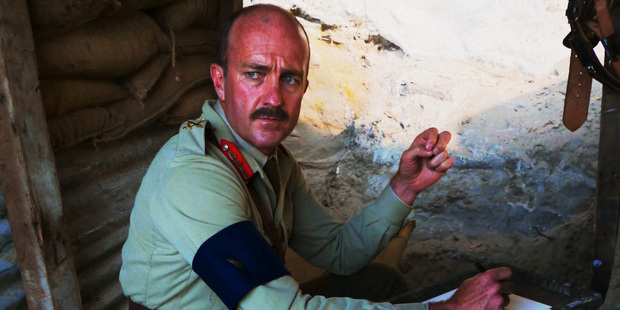 A new documentary is set to shed light on one of the country's most distinguished yet little known Anzac heroes.
The Forgotten General, to screen on television on Sunday, pays tribute to Major General Sir Andrew Hamilton Russell.
Born in Napier, he went on to become one of the top-ranked divisional commanders in the British armies involved in World War I.
He was the commander of the New Zealand Mounted Rifles at Gallipoli and overall commander of the 20,000-strong New Zealand division on the Western Front.
Sir Andrew is regarded as one of the war's greatest leaders from any nation and has been described as New Zealand's one true military genius of the 20th century.
Despite the accolades, little is known about his life and documentary film producer Karl Zohrab hopes people will be inspired by his story.
Zohrab, who has been working on the documentary for the past year, decided to make a film after reading about the war hero in a book about the soldier by Jock Vennell.
"We all grew up hearing about the likes of Lieutenant General [Bernard] Freyberg, but never of Russell. I read about him and just thought his story was intriguing and worth putting on film.
"He was constantly wanting to fight ... but he was an incredibly humane man. He very quickly realised the cost of war and he realised how he had to reduce the cost of war."
The documentary follows Sir Andrew's life in Hawkes Bay, as a schoolboy in England and later when he finds himself leading some of the most successful and devastating campaigns for New Zealand in World War I.
It includes interviews of military historians and staged dramatic reconstructions - Auckland's Narrow Neck Beach became the backdrop for Gallipoli and a farm in Papakura for scenes from Passchendaele.
Zohrab said letters, diaries and other documents provided by Sir Andrew's family meant he was able to better understand the military leader.
"The documentary has his voice throughout it. He writes letters to his son and his wife about what's happening. Through his letters and diaries we hear his experiences.
"He kept incredible archives and the family were very helpful in giving me access to them. Some bits of paper were 100 years old and crumbling in my hands."
Zohrab said one of the main things people will get from the film is Sir Andrew's close connection with his family and his humility.
"He was a very humble man. The only people above him were British and they all wrote an autobiography or published their diaries when they got home.
"But Russell came back to New Zealand and lived a normal life. He was president of the RSA and he just got on with it."


Documentary
What:The Forgotten General
Where: Prime TV
When: 8.30pm Sunday