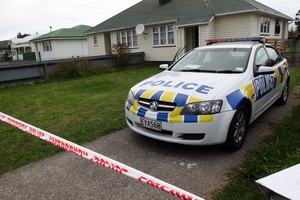 A 4-month-old is fighting for his life after he was injured at a Wairoa home over the weekend, but police say they still do not have a clear picture of what happened.
Child protection officers launched an investigation after the boy suffered critical injuries at a Lucknow St house about 9.30am on Saturday.
The boy was taken to Wairoa Hospital before being transferred that day to Starship Hospital in Auckland, where he remains in a critical condition with life-threatening injuries.
Police and forensic experts have completed a scene examination of the house, but it remains unclear how the baby was injured.
Police Eastern District child protection team head Detective Senior Sergeant David Greig, who is leading the investigation, would not disclose the nature of the injuries.
Nor would he reveal whether the boy was thought to have been injured in an assault or an accident, but he did confirm the injuries were from an "acute incident".
Mr Greig said investigators were working with medical staff and Child Youth and Family (CYF) to establish the circumstances.
"We don't have a clear picture of how those injuries have been sustained at this point, and that's the focus of the investigation."
He said the family was cooperating with police, and no arrests had been made.
"We are a long way from that, if at all ... we're at an early stage. We're still gathering information."
Mr Greig said investigations of this nature were always treated seriously but were "not unusual, unfortunately".
He said police would have a clearer picture in the coming days.
CYF would not say whether they had any prior involvement with the family, how many other children were in the household, or if there were other children, what steps were being taken to ensure their safety.
CYF central region director John Langley said the agency was working with police.
"Our priority is to work with the family and police to ensure the safety of the children involved."
- APNZ