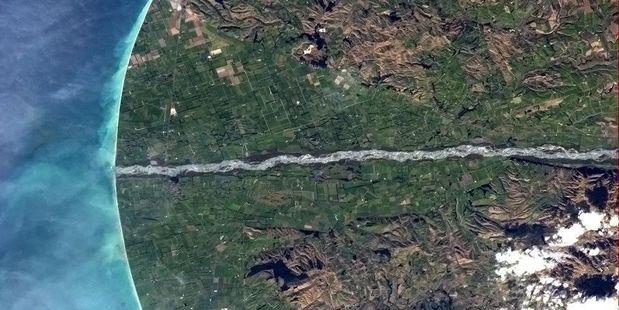 Stories making headlines around NZ at Noon today include gay marriage celebrations and a breath-taking view from space.
Gay couples around the country are celebrating today - from Masterton, to Bay of Plenty and Hawke's Bay.
A Canadian astronaut's photos captured from space have taken social media by storm.
Rob Hastie has won the Northland sheep-dog trial club open event after 45 years of trying.
And the brown kiwi is finally back in Northland after 50 years.
A Royal New Zealand Navy diver nearly drowned while trying to retrieve the wreckage of a plane.
Bluff oysters could be harvested from Otago Harbour within a year.
Whoops! This forklift tried to take more than it could carry.
A truck that became an icon will be the focus of an art exhibition.
Would you trust a dentist that didn't hold a current qualification?
An Eltham dairy owner chased off two robbers with a golf club on Sunday.
Police have admitted failing to pay more than $5000 in rent to a tiny Christchurch community group.
This is why kids shouldn't play with matches.
And finally the stage set for next Wednesday's Aerosmith concert at Forsyth Barr Stadium has arrived.
Other stories making headlines around the regions include:
The number of underage teens drinking alcohol has dropped
Toxic blue green algae was been found in Lake Forsyth.
Dumping claims rubbished
Guitar king takes centre stage
Rotorua lawyer appeals drug conviction again
Anzac display for Bay troops
Tremain Real Estate has been announced as the new sponsor of Art Deco Weekend
This guy was caught drunk driving twice in one night.
Sahara Baker-Koro's killer has lost his appeal.
Legal highs are too easy for children to acquire