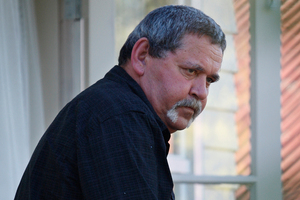 Convicted double murderer David Tamihere has been found not guilty of breaching his parole conditions after flying over the Coromandel crime scene with a television crew.
While the Parole Board described the fly-over as "incredibly stupid", it decided against recalling Tamihere to prison over the alleged breach.
The Department of Corrections brought the charge.
Tamihere pleaded not guilty at his first appearance in Waitakere District Court in March last year.
Judge David Mather found the charge against Tamihere was not proven and dismissed the charge.
Tamihere, 58, was released in late 2010 after spending 20 years in prison for the murders of Urban Hoglin, 23, and Heidi Paakkonen, 21. Ms Paakkonen's body has never been found.
The Herald revealed in March last year that Tamihere flew over the Coromandel Peninsula, where the Swedish tourists were last seen alive, in a helicopter with a TVNZ crew for current affairs show Sunday.
His parole conditions state he cannot visit the region past Kopu and Whangamata without Probation Service approval.
The Corrections Department applied to the Parole Board to recall him to prison.
In a decision from the Parole Board chairman last year, Judge David Carruthers said Tamihere believed flying over the exclusion zone did not breach his release conditions.
"The purpose and the spirit of the condition was clear. He did not think that to be the case ... We are clear that the purpose of that condition was to respect victims' interests."
Judge Carruthers said that as a result of the helicopter trip, the condition was amended so the zone was completely out of bounds for Tamihere.
- APNZ