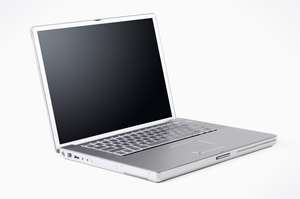 A man convicted in a paedophilia case claims he was sacked from his high-paying job as a company CEO when a website published details of his offending 36 years after the crimes.
The Director of Human Rights Proceedings told a Human Rights Tribunal hearing at the Auckland District Court that the 58-year-old had his privacy breached by the Sensible Sentencing Trust (SST).
The trust refused to permanently remove the man's name and offending details from its website after a court minute revealed no record of a permanent suppression order the man claimed he was granted when he was sentenced to 12 months' prison in 1995.
Yesterday, Simon Judd, acting for the Director of Human Rights Proceedings, told a court there was "scope for huge damage to be done" to the man and his wife if he was not granted interim name suppression.
He said the alleged breach of the man's privacy would be debated later this year, at which point the Human Rights Tribunal would also rule on whether the man deserved permanent suppression.
"Unless he has interim suppression orders, not only will he and his partner risk suffering continuing harassment and distress, but this new business they've been trying to run is going to be damaged," Mr Judd said.
The man was aged in his early 20s when he offended against two girls in 1975 and 1977.
He was convicted of five offences in 1995 and articles in the Press the following day did not name him.
Mr Judd said the fact other court stories in the same day's newspaper named other offenders showed there was "a reasonable and proper inference to be drawn ... that the name was suppressed".
He said there was no publication of the man's name until 2009, by which time the man was earning about $150,000 as a company chief executive.
It was then that a "blackmail letter" was sent to the chairman of the organisation, after which the company initially "supported" its CEO.
"But the anonymous person [behind the letter] didn't give up with that," Mr Judd said. "They then circulated the internal police record to ... the organisation."
It was after this that the paedophilia convictions were published on the SST's online offenders' register, and the man eventually lost his job.
In October 2009 the man's lawyer wrote to the SST, which removed the man's details temporarily.
When they were republished in November that year a complaint was made to the Privacy Commissioner. APNZ
- APNZ