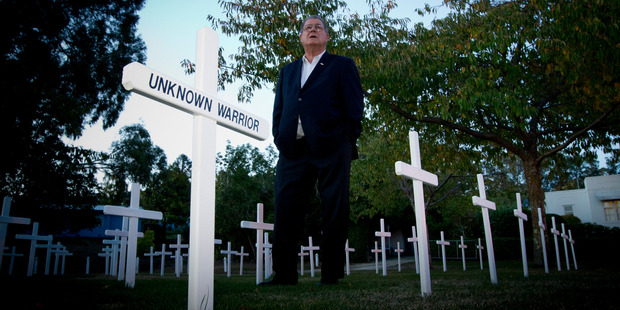 Stories making headlines around the regions today include red faces over a Facebook prank and Boston Marathon survival stories.
Two girls who thought it would be funny to steal memorial crosses while drunk, then post it all over Facebook have apologised but say they do not deserve to be named and shamed.
The Boston Marathon bombing survival stories are coming from all over, from Northland and Rotorua, to Masterton and Dunedin.
The father of a Napier victim killed in an Air Force helicopter crash has welcomed the verdict.
It will be an Anzac Day to remember for three Rotorua war veterans.
The drought has broken with a bang in Northland.
Torrential rain and gusty winds caused chaos in the Bay of Plenty.
These photos show the moment the Lady Anna capsized.
Authorities have blasted the actions of a group of local yachties for dangerous sailing.
Skyline Rotorua is about to hit a milestone - its 15 millionth luge ride.
Aucklanders have been told to keep an eye out for a pesky and aggressive bird species.
Joe Gray reckons bribery will earn him an apprenticeship in Wanganui.
Rodeo is literally a religion for this family.
And finally Glenn Livingstone has made it clear he wants to unseat Christchurch Mayor Bob Parker.
Other stories making headlines around the regions:
Destroyed kindy will be rebuilt
Night hunters shoot cattle
Greg Murphy pushes car safety message
Gay community debate marriage equality
Truck crash results in chaos
Rainbow Confectionery has expanded its business