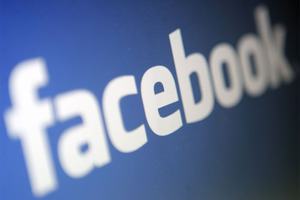 Returned service clubs have embraced Facebook and Twitter - and a controversial sponsorship deal with gambling giant SkyCity - to reach out to younger New Zealanders for this year's Poppy Day appeal.
The Returned and Services Association (RSA) has set up web-based donation systems this year for people who no longer walk past collectors on Poppy Day this Friday, or who don't carry cash if they do.
Twitter accounts have been set up to lead people to RSA donation sites, and the Auckland association has joined Facebook. The deal with SkyCity will bring out the SkyCity Breakers and Warriors players to collect for the RSA on Friday around the Sky Tower.
"We are trying to reinvent ourselves," said Auckland RSA president Graham Gibson, a 62-year-old Vietnam veteran who helped to stage a "coup" against the club's previous leadership a dozen years ago to stop club funds being invested in Five Star Finance, which later went into receivership.
"One of the things the RSA has to do is we have to change, we have to get up with the 21st century," he said. "This is totally foreign to what RSAs have done, let me tell you. We are giving it our best shot and trying to be relevant."
RSA national chief executive Dr Stephen Clarke said the organisation's membership peaked at 136,000 just after World War II but the number of veterans had declined ever since and would inevitably keep sliding. The median age is 69.5 for all members and 59.5 for new members.
Mr Gibson and SkyCity declined to disclose the value of the SkyCity sponsorship, but Mr Gibson said it provided marketing advice as well as money.
Dr Clarke said about two-thirds of the 120 RSA clubs with trading facilities already had poker machines.
"We are part of the gaming sector, as we are part of the hospitality sector," he said.
"We are very much aware of the public perception around problem gambling, and it has been recognised by the Problem Gambling Foundation and by the Gambling Commission itself that we do well in terms of the clubs that have a very good record of harm minimisation.
"That comes from our duty to look after our members. We know our members. That is part of the Anzac values."
Ageing men
RSA demographics
Median age
All members: 69.5 yrs
New members: 59.5 yrs
Gender ratio
All members: 1 woman to 4 men
New members: 1 woman to 2 men
Donate online at
www.rsa.org.nz/donate-poppy-appeal
www.poppyday.org.nz