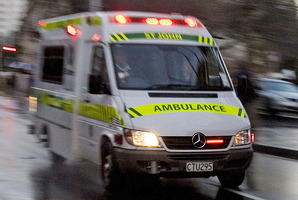 The moped rider who died in a crash near Rotorua today has been named as 72-year-old Anna Lea.
The Rotorua woman was killed in a collision with a car at the intersection of Ranolf and Amohau Sts about 6.30am.
Police are investigating the cause of the collision.
The crash was one of several serious accidents on the country's roads today.
Mathew Richard Tai, 33, was heading south from Putaruru in Waikato when his vehicle crossed the centre line and collided with a truck on State Highway 1 about 8am.
Weather conditions may have been a factor in the crash, but police said it was too early to speculate on the cause.
An hour later, a 29-year-old man was flown to hospital with head injuries after his ute collided with a logging truck at Matamau, north of Dannevirke.
He was flown to Hawkes Bay Hospital by the Lowe Corporation Rescue helicopter.
Roads were closed on SH2 at Whakamarama, near Tauranga, after a truck and trailer carrying gas cylinders rolled. Firefighters recovered the hazardous materials from the affected area.
On State Highway 3 in the Manawatu Gorge a logging truck rolled, blocking both lanes.
No injuries were reported but the road remained closed while logs from the truck were removed.
Police reminded motorists to be mindful of weather forecasts, to allow plenty of time for journeys and to drive to the conditions.
- APNZ