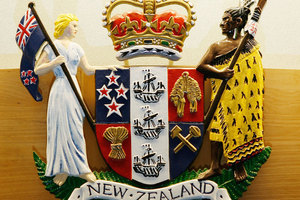 The couple alleged to be at the centre of a $375,000 benefit scam can be named for the first time.
Sydney Philip Thompson, 48, and Janlyn Duzevich, 51, were originally granted interim name suppression when they appeared at the Manukau District Court last week.
Judge David Ruth gave the pair suppression so they could tell their family about their six deception charges. That suppression order ended at 5pm today.
A court registrar confirmed to APNZ that no new application for suppression had been received and the suppression order has lapsed.
It is understood the pair allegedly used 280 beneficiaries to approach Work and Income for emergency relief loans for dental and optometry work dating back to 2011.
The pair then allegedly supplied the beneficiaries with fake documents to make it look like the work had been carried out, and they received a 25 per cent cut.
According to police charge sheets, the couple allegedly used false documents to also get Work and Income payments for whiteware and furniture.
The beneficiaries have been left with the bill, and Associate Social Development Minister Chester Borrows said last week that the money would be deducted from benefit payments.
"We're bloody getting that money back,'' he said.
Asked if the beneficiaries would also be facing charges, Mr Borrows said that would be a matter for staff at the Ministry of Social Development to decide, but in some cases it may not make sense to carry out an expensive prosecution.
He said the average amount of the emergency loans was $300.
Mr Borrows said a similar case could not be repeated because ministry staff now carried out checks on the people who claimed to perform emergency dental work.
Detective Inspector Mark Gutry said police were aware others were involved but their focus was on the "principal offenders''.
Asked about the scale of the alleged offending, he said: "They're all different. We see some big ones and small ones. This one is certainly significant.''
The have been remanded on bail to their Papatoetoe home, and are due back in court next month.