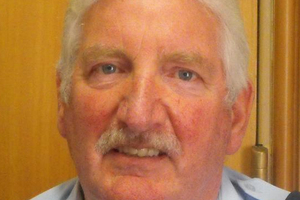 A 63-year-old Queenstown man who "liked walking in bare feet'' was taken to Southland Hospital for treatment last week after "wearing the soles off his feet" on the Routeburn Track.
Senior Constable Chris Blackford said the man "went for a walk on the Routeburn on the 8th of April and said he'd be back on the 11th".
However, St John South Island communications manager Ian Henderson, of Christchurch, said the police communications centre advised St John at 1.44pm on April 9 the man would be taken by rescue helicopter to Lakes District Hospital from the Routeburn Falls Hut.
The hut is the second from the Glenorchy entrance of the Routeburn Track.
The Department of Conservation website says from the Routeburn Shelter to Falls Hut was a total distance of about 9km and would take between two and a-half and four hours to reach.
Mr Henderson said after first being taken to Lakes District Hospital with moderate injuries - including foot injuries - the man was taken to Southland Hospital by ambulance the next day.
It was not known whether the man had been released.