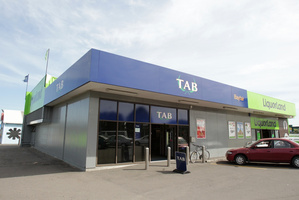 A gambler who won a record $250,000 payout last month from the TAB after picking eight second-round NRL winners has done it again.
This time the punter placed two separate bets on a single round of the NRL, scooping a whopping $430,000.
First, the man placed a successful $8300 multi-bet on all eight favourites to win their respective games, winning him the maximum allowable return of $250,000.
He placed another $10,000 bet on all eight favourites, with the only variation being that North Queensland Cowboys would come within 12.5 points of the Brisbane Broncos. This got him another $180,000.
TAB spokesman John Mitchell said this was the biggest ever fixed-odds payout by the TAB.
"For him to win three bets like this in the space of a month is pretty incredible," he said.
The man - who did not want to be identified - was a "very quiet fella" who was obsessed with the NRL.
"He is an absolute NRL junkie: he does his research, he does his homework. He goes to the Brandon St and the Courtenay Place TABs and I'm told by the locals there that he sits down with his little book of facts and figures and he scours the newspaper and the websites."
Mr Mitchell said the win had "hit the TAB's pocket", but it was good to see someone get a big win.
University of Auckland statistician Carl Hamblyn said the chance of picking all eight winners once was 0.4 per cent. "The probability of a punter correctly picking all eight winners on a multi is very small. And to do that three times in a row is practically nil."
- APNZ