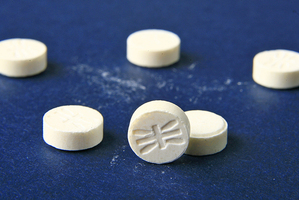 A relative of the 9-year-old Raetihi boy - who died after he had allegedly been given a dose of methadone - hopes an arrest over the death will end speculation.
Police yesterday charged a 42-year-old woman with the manslaughter of Antony Herewini-Christensen after a four-month investigation.
He was found dead in his bed in December.
The woman, who has been granted interim name suppression, has been charged with supplying or administering the Class B drug methadone.
Antony's relative and next-door neighbour Duncan Metekingi told the Herald there was a sense of relief after the arrest in the small community of 2000 people that questions would be answered.
There were a lot of relatives in the area, including Antony's younger brother and two older sisters, and a family meeting would be held today.
Mr Metekingi had to break the news to Antony's father Shane Christensen about the arrest.
"Antony's father arrived and knew nothing about it, so I quickly pulled him in here and told him the news and he took it well."
The accused woman's lawyer Debbie Goodlet applied for interim name suppression, given the extreme hardship that publication of the woman's identity would cause.
Ms Goodlet said the accused had yet to inform family members of her arrest.
JP Don Burney ordered the suppression of all details that could lead to the identification of the accused and she was remanded in custody by consent to April 23.