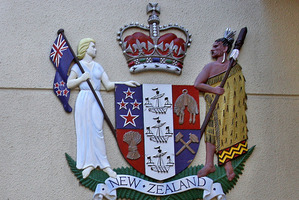 There is no immediate moment of truth for a judge granting bail.
Each judgment is an exercise in risk management, with judges having to decide what risk is posed by having an alleged offender await trial in the community instead of prison.
Statistics show the risk is correctly judged in almost every case.
The bail reform review carried out by the Ministry of Justice crunched the numbers to reveal a low number of breaches involving serious crime.
It found one instance in which someone charged with murder went on to commit a murder between 2004 and 2009; Michael Curran's offending was used by the Sensible Sentencing Trust to campaign for bail reform.
The campaign for bail reform was picked up by the National Party, and the trust's lobbying gained pace in the wake of the 2011 death of Christie Marceau, who was killed by a teenager on bail for earlier violent offending against her.
The Ministry of Justice put together a "Regulatory Impact Statement" to gauge the impact of National's proposed changes to bail law. It found there was "no foolproof way of predicting which defendants will offend on bail and the extent to which serious offending on bail would be reduced".
It based its estimates on figures from 2009, during which 91,500 alleged offenders were bailed from court - 72 per cent of all people charged. It found the general rate of offending on bail was 17 per cent - although most offending was minor and included a high proportion of breach of bail conditions.
When the statisticians examined murder, sexual and violent offending - the greatest public concerns - they found low levels of serious offending on bail. Of the 156 people bailed between 2004 and 2009 to await trial for murder, three committed violent offences while on remand.
The rate of offending by those charged with the most common serious violent offences over the same period was about 1 per cent.
The proposed law changes, which shortly return to Parliament, create a reverse burden of proof for murder - where the accused would have to justify why they should get bail. They also expand the list of previous convictions which trigger a reverse burden of proof for defendants facing serious sexual or violence charges.
The changes, in total, would make a 0.3 per cent change to bail rates and require 44 extra prison beds.
Justice Minister Judith Collins told the Herald last week she believed it was too easy to get bail.
Murder on bail
156 people bailed between 2004 and 2009 on murder charges
3 of these committed violent offences while on bail
1 person committed murder