Arch Hill locals say three-level warehouse outlet would turn inner-city suburb into industrial area.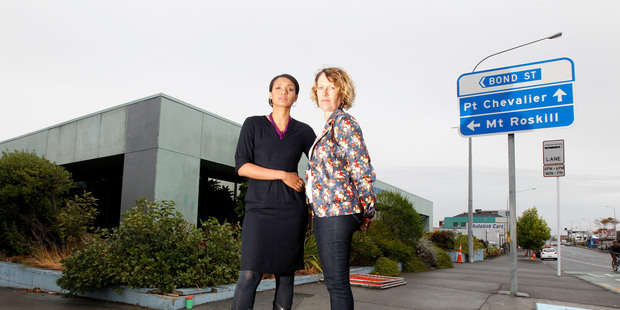 Residents of the small inner Auckland suburb of Arch Hill are taking on hardware giant Bunnings over its plans for a warehouse store on the former Summit House site in Great North Rd.
Clothing manufacturer Ambler & Co, known for its Summit shirts, based much of its business there from the 1960s but moved to a new complex in Rosebank Rd, Avondale, in December.
Bunnings bought the site at 272-302 Great North Rd, which is on the border of Arch Hill and Grey Lynn.
A company spokeswoman said Bunnings was seeking resource consent to build and operate a warehouse store.
The proposed development would have three levels - two basement levels and the main warehouse level, with primary public access fronting on to Great North Rd.
Auckland Council commissioners ruled the consent be processed on a limited notification basis and notified parties have until May 3 to comment on the proposal.
The development covers both the Summit House and former Wattyl Paint trade centre sites.
The zoning is mixed use in the district plan, as is most of Great North Rd.
The zone is to "enable a diverse and compatible mix of residential, business, education and leisure activities" in areas of the city that are close to town centres and are handy to public transport.
"But to us, mixed use means working in sympathy with the surrounding residential areas," said teacher Sue Lyons, who was at last night's Arch Hill residents' action meeting to formulate objections to the warehouse store.
"This old suburb is full of character and has lovely houses and community. We've just had a Neighbours Day.
"It seems to me that's what the vision was for Auckland City. But this just flies in the face of what Mayor Len Brown is saying about helping make hubs of communities.
"This proposal is turning it into an industrial area with a timber yard and 40 trucks a day using our skinny streets. It's unworkable."
Resident Anita Aggrey said noise and heavy traffic would affect people in Dean, King, Holm and Keppell Sts.
"We want Bunnings to work in with the location and have something smaller but it appears to be the format with a full range of services."