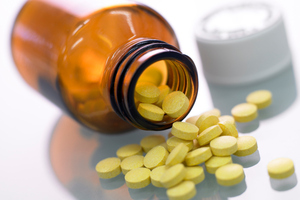 A 42-year-old Raetihi woman charged with the manslaughter of a 9-year-old boy has been granted interim name suppression.
The accused made a brief appearance in the Whanganui District Court this afternoon following her arrest this morning.
Police have charged her with the manslaughter of Antony Christensen through supplying or administering the Class B drug methadone.
The woman was represented by lawyer Debbie Goodlet, who applied on behalf of the accused for interim name suppression, given the extreme hardship publication of her identity would cause.
Ms Goodlet said the woman, who was charged with manslaughter this morning, had not yet had the chance to inform any family members of her arrest.
Police prosecutor Sergeant Stephen Butler did not oppose the application.
The woman appeared unfazed by her court appearance and proceeded to tie up her hair while in the dock.
JP Don Burney ordered the suppression of all details that could lead to the identification of the accused.
She was remanded in custody by consent to April 23.
For more articles from this region, go to Wanganui Chronicle