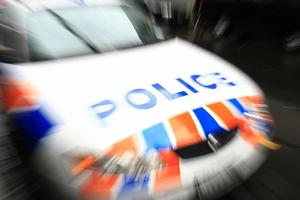 A car has smashed through the window of a retail store in Rotorua.
Witnesses say a white Mazda with two occupants hit a parked Subaru on Eruera St before swerving across the road about 11am.
The driver of the car, thought to be elderly, crashed the vehicle into the front window of Bike Fix.
Police and ambulance attended the scene but nobody was hurt.
One witness said the car was travelling up to 40km/h when it hit the store window.
The vehicle's air bags deployed during the crash
Learner plates were also displayed in the car.
For more articles from this region, go to Rotorua Daily Post