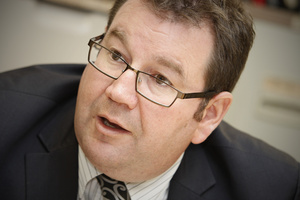 The spymasters facing questions over possible illegal spying on 88 New Zealanders will not say what details were supplied to foreign intelligence partners - as they were in the Kim Dotcom case.
The Government Communications Security Bureau yesterday refused to say whether personal data known as "selectors of interest" about the 88 New Zealanders was passed to foreign intelligence.
The Five Eyes intelligence network is a group led by the United States with membership including New Zealand, Britain, Canada and Australia.
Aside from the confusion of the ban on spying on New Zealanders, the difference between the GCSB and the country's Security Intelligence Service is its connection with the Five Eyes network.
Labour deputy leader Grant Robertson raised the difference in Parliament, saying: "The bureau is not allowed to spy on New Zealanders because it works with foreign governments." Papers released from the High Court action against the bureau by Mr Dotcom showed his details and those of fellow New Zealander and co-accused Bram van der Kolk were sent to the Five Eyes network.
They were headed up "selectors of interest" and included mobile phone numbers, email addresses, IP (internet protocol) addresses and other identifying information. The supply of the information and the dialogue in the emails appeared to show giving such information to the spy network was normal practice.
A bureau spokesman yesterday refused to say whether information in the 88 cases highlighted as possibly unlawful would have been passed to the Five Eyes network.