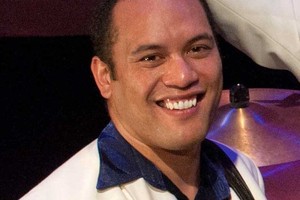 Two brothers from the rock-reggae band Kora have been in trouble with police this week.
Bass player Francis Eugene Kora, 33, has been charged with assaulting his former partner on April 4.
It is understood they separated about five weeks ago when they moved out of their Piha home.
Police spokeswoman Noreen Hegarty said the assault was reported to police at the Avondale Station on April 5.
Kora appeared in the Auckland District Court on Tuesday, and was remanded to reappear on April 30.
Kora said his lawyer had told him not to speak to the media.
His partner said she did not want him charged, and feared it would affect his career.
"I just wanted him to get a warning," she said.
Drummer Brad Kora was warned by police in Whakatane after disorder in the town on Tuesday.
Police said four people received warnings after a fight.
Car dealer Trevor Hart said he heard the fight in Bracken St.
"There was a hell of a din. I was inside on the phone and could hear people yelling and screaming," he said.
"I think it had been carrying on down the street for a while because the police came quickly and sent everyone on their way."
Kora was formed in 2002. Members are Laughton, Francis, Stuart and Brad Kora, and Dan McGruer.
Francis Kora also fronts The Low Down, a campaign to help youth with depression.
He features on an advertisement saying he realised he had depression after seeing All Black Sir John Kirwan talking about the illness on television.