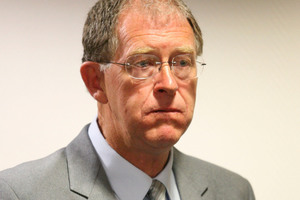 A decision on whether a former Catholic brother and convicted paedophile will be extradited to Australia to face 252 sexual abuse charges will be made next month.
Bernard McGrath, a former St John of God brother, returned to New Zealand from Sri Lanka voluntarily last November after the new charges emerged.
In 2006, McGrath was jailed for five years for sexually abusing boys at Marylands School in Christchurch in the 1970s, and was paroled in 2008.
The 65-year-old travelled from New Zealand to Sri Lanka last year and was reportedly living on a tea plantation in the highlands.
Now, Australian police want him extradited from New Zealand to face the new charges of abusing, molesting and raping boys and young adults at church-run institutions in New South Wales over several decades.
A hearing to discuss whether he should be extradited took place at Christchurch District Court today.
The discussions were suppressed by Judge Jane Farish who reserved her decision until May 16.
McGrath, who was in court today and represented by lawyer Phillip Allan, was granted continued bail till then.
- APNZ