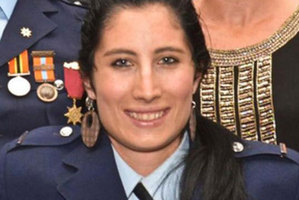 A former deputy chief fire officer with 28 years experience has backed up claims of a "culture of bullying'' at Feilding Volunteer Fire Brigade made by a young female volunteer.
May pin-up girl for the 2013 Female Firefighter Calendar, Jo-Anna Dalby, 22, resigned from her position at the Feilding Volunteer Fire Brigade after three and a half years because of alleged verbal attacks, gossip and an incident in which someone tried to run her over.
"Ever since I joined the brigade I've been bullied, really, and I've just had enough,'' she said. "I got upset quite a few times with things that were said to me by people, and I am still really upset about it, to be honest.''
Feilding Volunteer Fire Brigade's former deputy chief fire officer Graeme Spiers said he left the brigade after serving for 28 years - eight as a deputy chief officer - due to the bullying culture.
"I resigned in 2012 citing a dysfunctional environment.''
The allegations centred around financial mismanagement, he said.
The bullying culture was not limited to the Feilding brigade and pockets existed throughout the national service and spread to national headquarters in Wellington, Mr Spiers said.
"It's just a general culture of bullying. It's a very manipulative style of getting at somebody.''
Mr Spiers said he was a honorary life member of the Feilding Volunteer Fire Brigade but said that as a result of his "standing up'', the brigade made moves to try to have his membership revoked.
He said he had since sought legal help to work through his allegations.
"I'm the bad guy because I spoke out. It's very much the whistle-blower syndrome really - you speak up against a group of people and they don't like it because they're embarrassed and all of a sudden you become the target.''
Ms Dalby said today she was pleased Mr Spiers had backed up her claims of bullying.
"It just shows what's going on and that something needs to be done.''
Ms Dalby said she had received 60-70 private messages on Facebook commending her for going public with her story.
"Everything I've had has been support,'' she said.
"It's just really awesome and it shows that it's happening out there, all through the country.''
Minister of Internal Affairs Chris Tremain said he had not been made aware of any issues, or received any complaints around bullying in the fire services.
"It's an operational matter, but I will be raising the issue when I meet with the Fire Service Commission next week.''
But New Zealand Fire Service regional manager and assistant national commander Ian Pickard said all complaints about behaviour within brigades were taken extremely seriously and investigated thoroughly.
"We follow a fair process and the outcome is confidential to those involved.
"We have investigated and dealt with the matters that were raised by Jo-Anna Dalby and she has been informed, within the bounds of privacy, as to the outcomes.''
A separate external review was underway into the Feilding Volunteer Fire Brigade processes and actions relating to the brigade's management, Mr Pickard said.
New Zealand Professional Firefighters Union vice-president Ian Wright agreed that there was no culture of bullying within the Fire Service, nor were women firefighters prejudiced.
The allegations came as law firm DLA Fox Phillips probed the Feilding brigade's finance and governance.
It was ordered to repay $8730 in lottery grants to the Internal Affairs Minister's discretionary fund, after an application for funding failed to disclose other financial sources.
The head of the brigade, Peter Guard, is taking a break from service and Manawatu Fire area manager Mitchell Brown is temporarily filling the position.
- Additional reporting New Zealand Herald