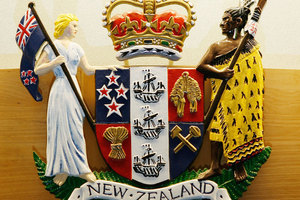 A couple are alleged to have ripped off taxpayers by hundred of thousands of dollars in welfare payments for dental treatments that never happened.
The man, 48, and woman, 51, both beneficiaries, will appear in the Manukau District Court today in connection with the fraud, which police allege is worth $375,000.
The couple both face charges of deception after allegedly using false documents to receive emergency payments for dental care. They each allegedly took a 25 per cent cut of every payment, with a total of $375,000 being paid out since December 2011.
Their Papatoetoe home was raided by police yesterday morning. An investigation was launched after a tip-off from the Ministry of Social Development early last month.
A spokeswoman for the ministry would not discuss how the payments could have been made to the couple, saying the case was before the courts.
But Associate Social Development Minister Chester Borrows said: "The vast majority of the payments were benefit advances and the beneficiaries in the main are repaying these out of their regular benefit payments."
Payment processes had changed since the arrangements came to light, "so that an operation like this would fail to meet the new standards", the minister said.
Detective Inspector Mark Gutry said police were aware there were others involved in the alleged scam and were assessing their culpability.
The investigation, Operation Novocaine, was part of a crackdown on welfare fraud in a joint effort by the ministry and the police Andrew Koubaridis