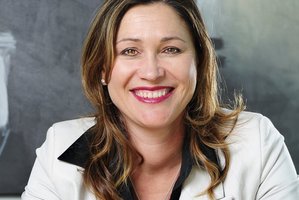 Genevieve Helliwell talks to a Tauranga lawyer who has spent the past four years involved in the prosecution of two high-ranking Serb officials for war crimes.
Belinda Pidwell will never forget a Bosnian man tell how he and his family were lined up and shot.
The Tauranga lawyer, a consultant at Cooney Lees Morgan, spoke to the Bay of Plenty Times about her four-year role as one of eight United Nations trial attorneys who prosecuted two high-ranking Serb officials for war crimes during the Bosnian war in 1992.
The Bosnian man, now in his 60s, was among 200 men, women and children detained at a police station, then interrogated and beaten by reserve police officers.
When he refused to sign a confession that he had killed Serbs and raped women, he was beaten before being shot in the arm, leg and stomach and left to die.
Nine of the man's family were killed by gunfire on the Kotlina bridge, but he survived after being found by two young men who helped him escape.
Ms Pidwell said listening to his harrowing tale, then seeing him smile after it was formally acknowledged that his family and more than 100,000 others were killed in war crimes, was one of the most memorable moments from the UN trial.
On March 27, a 1600 page judgement summary and verdict of the 21-month trial was delivered, which sentenced Minister of Police Mico Stanisic and chief of police Stojan Zupljanin to 22 years in prison for their contribution to a plan to permanently eliminate Bosnian Muslims and Croats from a planned Serbian state.
The men were found guilty at the International Criminal Tribunal at The Hague in the Netherlands of crimes including persecution murder and cruel treatment.
Ms Pidwell applied to the International Criminal Tribunal for the former Yugoslavia, a UN court dealing with war crimes that took place during the Balkans conflicts of the 1990s.
She was selected as a member of the prosecution team and took up her role at the end of 2008.
She had to prove war crimes were committed in 20 Bosnian municipalities, had to prove the death of victims, and was in charge of photographic and video evidence. She had to contact, visit and organise witnesses for the trial. Many were reluctant and protective measures such as voice distortion and pseudonyms were used to protect identities.
The trial began on September 14, 2009 and ended on June 1, 2012, with the verdict announced on March 27.
The Trial Chamber sat for 354 days, listened to evidence from 199 witnesses, recorded 4377 exhibits into evidence and took judicial notice of 1042 facts.
Ms Pidwell said it was estimated that more than 100,000 people were killed.
In the summary, read out by lead Judge Burton Hall, the court was told of how women were raped, people were tortured, held in "deplorably inhumane" conditions in detention camps, deprived of food and water, and killed in mass executions. Historic landmarks were also bombed.
Ms Pidwell said her time in The Hague was the most challenging but rewarding of her career. "Often the nature of what was heard was extremely graphic and horrific. It was difficult and we were put under a lot of pressure. It was very intense," she told the Bay of Plenty Times.
"Everyone copes in different ways and I think one way of coping is by becoming a bit immune to all the horrors. But there's always one or two pieces of evidence that will really shake you up and as long as you feel this way, then it shows you are still human."
Her time abroad fuelled her love for the criminal court.
"It was extremely satisfying [being involved in the case] and humbling. It's the ultimate, really, to stand up against war crimes and war criminals ...
"And I truly enjoyed being a part of it."
For more articles from this region, go to Bay of Plenty Times