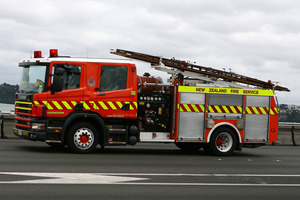 An investigation is set to be launched this morning into the cause of a fire in the Auckland suburb of Northcote.
Emergency Services were called to Richmond Avenue address just before 3.30am today.
Northern Fire Communications shift manager Colin Underwood said no one was home at the time.
He said when they arrived the house was well engulfed by the blaze.
At its peak, a team of 12 worked on the fire to bring it under control.