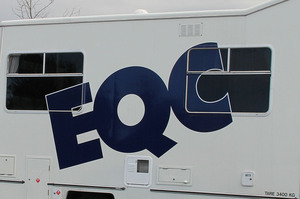 The High Court has ordered confidential information accidentally sent from the Earthquake Commission to an insurance advocate and an online blogger should remain secret - at least for now.
A spreadsheet with details of about 98,000 claims was emailed to Bryan Staples of Earthquake Services last month and has also been leaked to a blogger who has threatened to publish the information.
The EQC has won an extension of its original injunction to stop the information spreading further, with High Court Justice David Collins today ruling the leaked document should remain private for the time being.
He will hear more evidence later this month before a substantive hearing on May 6 to decide if the interim injunction should be made permanent.
"Those who have received the information contained in the spreadsheet inadvertently released by EQC on 22 March 2013 are not to disclose that information to any other person until further order of the court,'' Justice Collins said in his findings.
He said the blog's author "has made it very clear that, unless restrained by court order, he/she intends to release the contents of the spreadsheet to others''.
The blogger told the court they would abide by its rulings "even though it is personally disagreeable''.
- APNZ