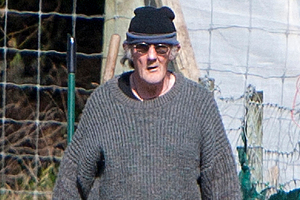 Sex offender Stewart Murray Wilson will remain behind bars for breaking his parole conditions and contacting a cousin of one of his victims, the Parole Board has ruled.
In their written decision, released today, the board said Wilson posed an undue risk to the community and should be recalled to prison.
After serving an 18-year prison sentence for a series of sex offences, the so-called Beast of Blenheim was controversially released on August 29 last year to live, under strict supervision, in a house on the grounds of Whanganui Prison.
On February 21, he was put back behind bars pending an application from the Department of Corrections that he be recalled to prison on the grounds that he posed an undue risk to the safety of the community and had breached his release conditions.
Wilson had made a phone call to the cousin of one of his victims who had sent him a shirt for Christmas as well as Christmas decorations and an unsigned card.
In November, Wilson signed a letter directing him not to associate with the woman.
However, on February 17, the woman received a phone call from Wilson that lasted over four minutes, in which Wilson thanked her for her Christmas parcel.
He also told her he had another phone the Corrections Department did not know about.
In other conversations between the pair, the woman said Wilson had told her he "always had $1000 in his back pocket, and how it was easy for him to break his bracelet off and run away''.
He said he would take her to Australia.
Wilson denied making comments about running away and said anything that he said about going to Australia was meant as a joke.
It was not known how long Wilson would be in prison for, but his final release date is December 1, 2015.
He would be seen by the board again in accordance with the statutory cycle of parole hearings.
The board said it would make no further comment.