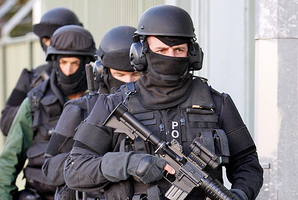 Three people have been arrested after the Armed Offenders Squad (AOS) was called out to a Te Atatu Peninsula address this afternoon.
The arrests were made at a Kerville Ave address, where the street was closed to the public until 3pm. No shots were fired, police said.
Nearby Matipo and Peninsula Primary Schools were approached by police and warned not to venture into the area. The AOS is still on the scene, police said.
- nzherald.co.nz