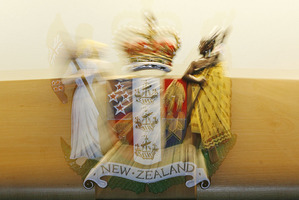 A Runanga woman who attacked her partner with a DVD player has pleaded guilty to assault, saying she was getting through a period of depression.
Amy Louisa Gothard, 30, got into a verbal argument with her partner on February 6, escalating into a physical fight. She kicked down his bedroom door and swung a DVD player at him repeatedly by the cable, leaving a gash on his forearm and bruises on his body.
She also admitted to breaching a sentence of 175 hours of community work several times since March 8.
In Greymouth District Court yesterday, lawyer Richard Bodle said Gothard was in a bad frame of mind, confused and depressed, and had gone through a bad pregnancy ending in termination. She was now ready for counselling and her partner was forgiving and supportive.
Judge Alistair Garland sentenced her to nine months' supervision for the assault charge and three months' community detention for the breach of community work.
He warned she still had to complete her community work, "or you're likely to find yourself in prison".
- The Greymouth Star