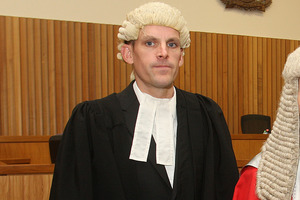 Stories making headlines around the regions include a disgraced cop looking for a second chance and a gang fight that escalated in front of a school.
A disgraced former cop has been admitted to the Bar.
Gang violence kicked off in Onerahi and escalated in front of children
A man who impersonated his brother to avoid a conviction has been jailed.
A serial arsonist has struck for the second time this year
A prisoner was hurt when the transport van she was in collided with a crane.
Hawke's Bay Regional Council has come under fire for keeping quiet about toxic algae.
In other news, the Tauranga SPCA is overrun with kittens
A rare whale stranded on the Bruce Bay beach yesterday died before a bid to refloat it could be made.
Few are aware of the late Iron Lady's link to Wanganui.
And finally, flash floods cause havoc in Hawke's Bay
Other stories making headlines around the regions:
A fierce blaze has gutted a Flaxmere house
Old Waiuta mine plans move ahead
Southern District Health Board managers face job losses
Early birds secure Hyde St keg party tickets
Rotorua residents could be fined $250k for breaking the fire ban
Kaingaroa joins global community