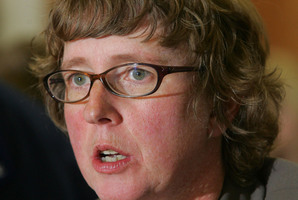 Government auditors have asked an agency which criticised aviation regulators for poor record-keeping to improve its own reporting performance.
Auditor-General Lyn Provost says the Transport Accident Investigation Commission, although scoring well on other measures, needs to provide better information about the services it provides.
A report to Parliament from her office about the performance of various transport organisations came as the commission was criticising the Civil Aviation Authority for a lack of data and research about whether the safety of flight training had declined amid an increase in fatal crashes in recent years.
The report gave the accident commission top scores for two categories covering management controls and financial reporting, but it was the only one of seven organisations to receive a "needs improvement" reprimand for information about its service performance.
Commission spokesman Peter Northcote said the report was not suggesting there were any organisational failures, but the Auditor-General's office wanted to see a closer linkage being made "between what we do and safety improvements in the [aviation] sector".
"They thought we could have made some linkages a bit more explicit - what they want to see is that between the $4 million [annual Government funding] we get and the work we do, the reports we put out and activities we do, what has changed for the sector in terms of safety improvements."
Mr Northcote noted the commission was preparing a survey of industry "stakeholders" to provide information on how well it was communicating its findings from accident investigations, although that exercise was delayed last year by a research job vacancy.
His organisation last month told the Civil Aviation Authority it needed to keep better records on flight training incidents after an investigation in which the commission found insufficient evidence to link an increase in air crash fatalities to a decline in training safety.
That followed 16 deaths from 10 training accidents between 2000 and 2011, compared with four fatalities from four mishaps in the preceding 12 years, which the commission accepted may have reflected an increase in activity and better reporting of incidents, rather than sliding safety standards. CAA spokesman Mike Richards said the commission's investigation report did not mention that New Zealand early last year followed Australia in demanding higher standards for trainee pilots than required by the International Civil Aviation Authority.