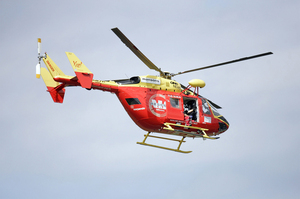 A man's been taken to Wellington Hospital's emergency department after seriously injuring his leg while felling a tree.
The Life Flight Trust responded to the incident at 1:30pm and a Westpac Rescue Helicopter was sent to treat the man.
The forestry worker, in his 50's, was in Totara Forrest Park at the time.